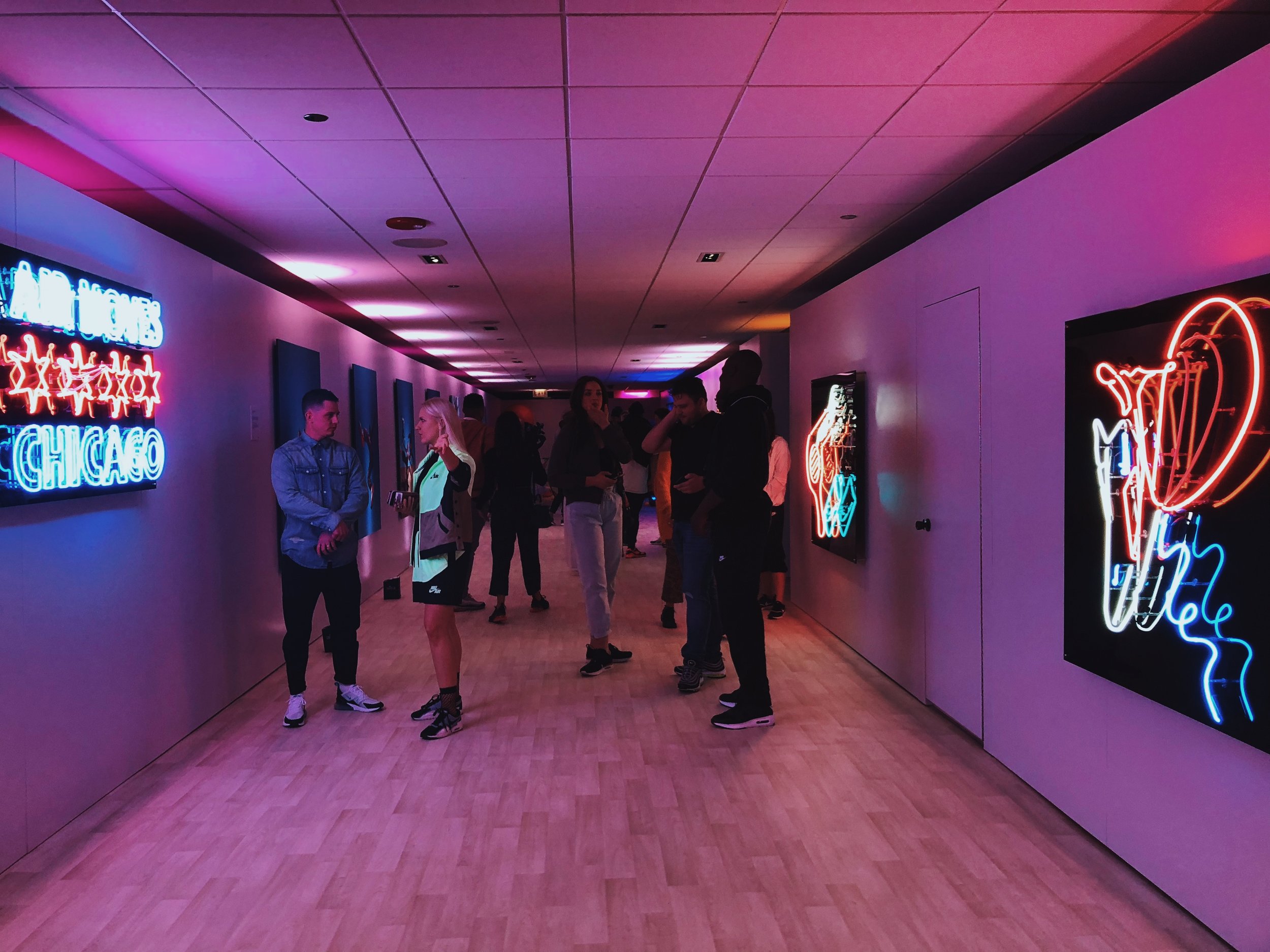 Air Max 270
The Air Max 270 was part of the inspiration for these pieces. 5 artists were chosen to create art that was inspired by the AM 270, Chicago, and Big Air.
Air Max Day: pre Launch Party + Art Gallery
This was taken at the Willis Tower during an event to kick-off Nike Air Max Day. I am standing in front of one of the neon signs I designed for Nike.